Our friend Kiril discover on Amber an amazing assistant to manage his work and to make his home smarter. 
On Amber he found three devices in one: a Wi-Fi router, a NAS and a personal hybrid cloud.
Kiril is a nice person that loves tech and uses technology to be smarter. 
His motto is: "Home smart, but not Hard", and we think with Ambr he finds the definite solution for his house. He can replace many big and noisy devices with one silent Amber with a nice design and thanks to AmberPRO he can run docker apps in few clicks.

Kiril finds a turkey solution with dual hard drives in RAID1, MIMO router (AC2600) and Intel Processor (Dual Core Gemini Lake) inside capable of virtualization and running Docker containers which open to you almost endless possibilities.

Thanks to AmberPRO host Docker apps is not harder, people don't need to have big IT knowledge.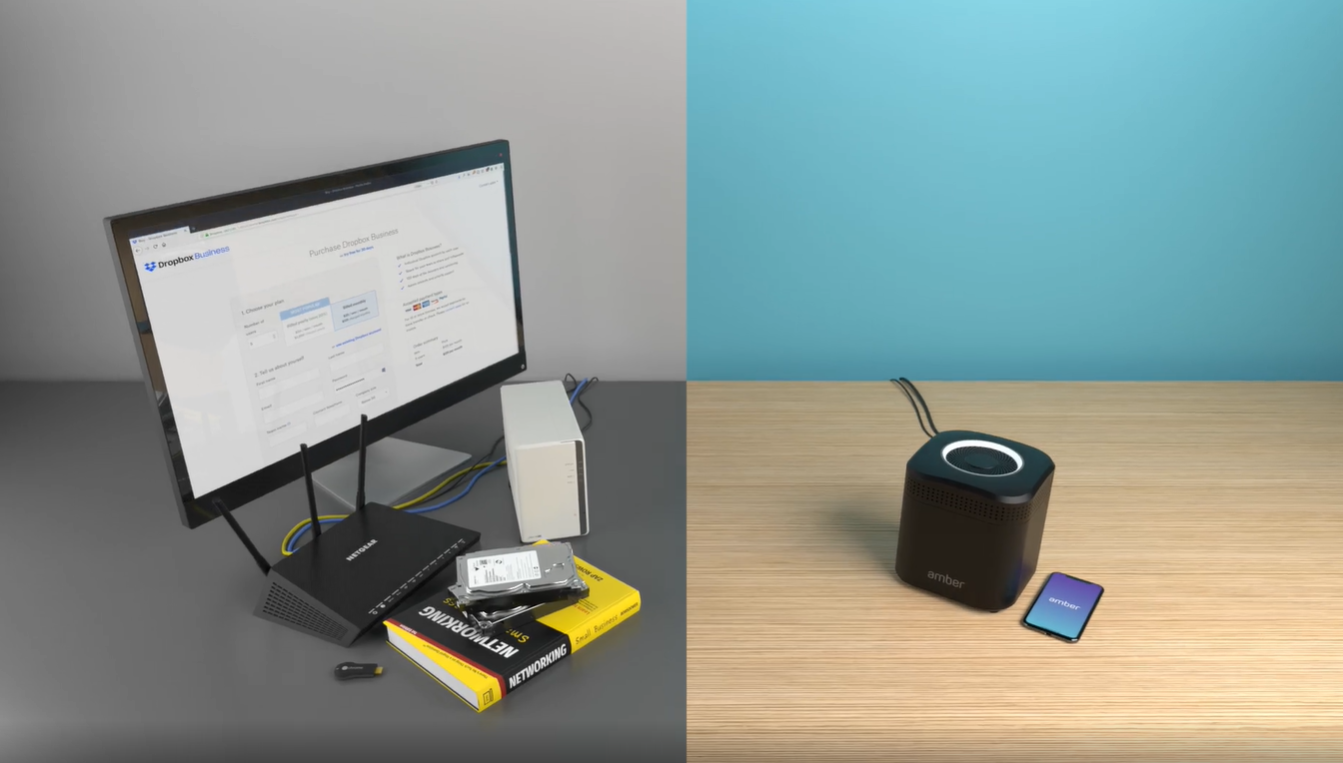 Amber helps you to protect your data, make your home-office smart and run your business from everywhere, thanks to the function Amber Anywhere.
And if there are troubles (impossible, but could be), people can ask for remote support thanks to the feature Support Anywhere.

Be owner of your Data!


Protect your Data!


Boost your business with AmberPRO!
Angelo Bici
Amber Affiliate Partners share their Amber experience to you for free.
You get your Coupon from them as Gift Voucher on your shopping Cart.